The Teaching Table

 is committed to enhancing students' self esteem and confidence by delivering interactive, engaging and inclusive opportunities for team work and leadership in the area of mathematics. 
We hold the belief that students participation in such team & esteem building activities helps to promote a sense of community and camaraderie that extends far beyond the event itself.
Mission Statement
Our mission is that every student leaves a MATHLETES event feeling better about themselves, their abilities, their classmates and the subject of math than they did before they arrived.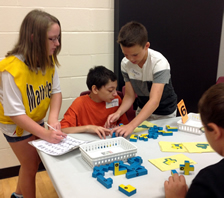 Further, we aim to provide an environment which allows teachers to both participate and observe their students in a variety of math activities while in a team context giving valuable insight into students' strengths & challenges that might not be easily observed in the classroom setting.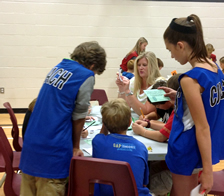 Testimonials
"It was worth every penny to walk into the gym at the end of the day and see such a total level of engagement and enthusiasm on absolutely every student's face!"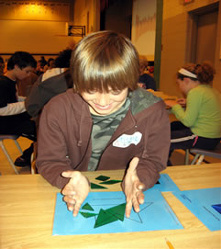 "There was a whole lot more happening in the room than just Math and all of it is what kids need to grow and learn as a community!"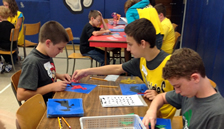 Read more
How It Works?
Your gym is divided into four ENGAGING math zones with students moving through each zone working together in teams to complete as many math activities as possible in four timed periods.
Teams are coached by intermediate students who take part in a 45 minute leadership training prior to the arrival of the participants.  

Music, visual images & high energy fuels the day with scores being tabulated & celebrated at the end of each zone motivating students to keep working towards a common 

GOAL

 of completing 

THOUSANDS

 of

MATH QUESTIONS

together

 in one day!
MATHLETES
concludes with a ribbon ceremony for
ALL
students to
CELEBRATE
their
MATH
accomplishments.